AMP HAS WORKED TO COMPLETE AND SUPPORT THE INNOVATIVE APPROACH TO BANKING WITH A GENEROUS MUSIC LIBRARY SUITED TO THE BRAND ENVIRONMENT OF THE PIRAEUS BANK.
Founded in 1916, Piraeus Bank operated as a private credit institution for many decades, while it went through a state ownership for the period 1975-1991 until it was privatized in December 1991. Since then, it has rapidly grown in size and activities, representing today the leading Bank in Greece with 30% market share in terms of loans and 27% of deposits. Piraeus Bank has launched a new banking experience: the e-branch.
SOUND identity ELEMENTS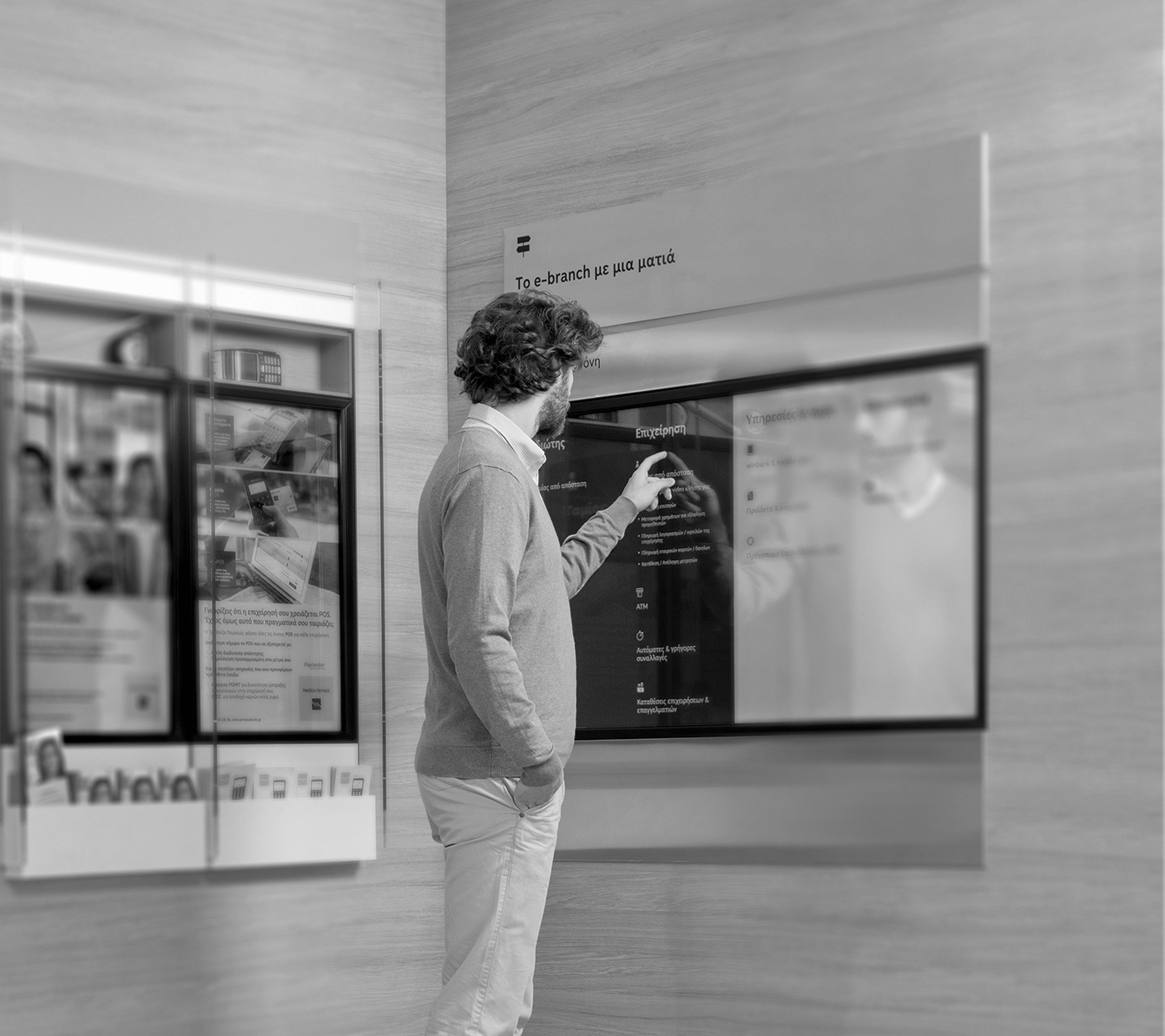 By creating the Piraeus Bank Music LibrarY we have effectively enhanced the brand experience and intensified brand loyalty.
The resulting aural identity and audible brand space goes hand in hand with the friendly environment, leaves a lasting impression on customers and has also become an integral part of the employees' daily work.
sound in brand spaces
Taking into account the needs of the bank's customers and employees and the new possibilities and opportunities of the innovative concept of the e-branch, we gave the brand an aural personality and an acoustic expression which emphasizes Piraeus Bank's brand values, brand presence, target groups and therefore satisfies the objectives of the new corporate identity.
We developed two main musical themes, which the music library effectively reveals, to present the various facets of Piraeus Bank's brand personality. These musical themes are used throughout the entire area of the Piraeus e-branches office. Depending on the time of day, these themes are either heard alone or in combination with each other.
In times of digitalization, Piraeus Bank is aiming to safeguard the industry's financial stability and support the recovery of the Greek economy. This resulted in the target attribute "reassuring" (integrity, trustworthy, transparent, stable).This not only correlates with Piraeus Bank's brand attributes, but also represents an important foundation for customer relationships that are built on trust.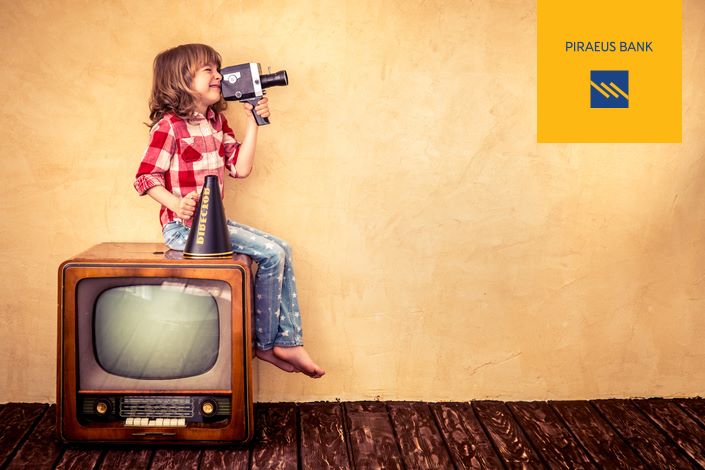 Piraeus Bank stands for innovation, the exchange of ideas, creativity and team. This resulted in the target attribute "surprising" (inspiration, dynamism, rejuvenation).
ABOUT PIRAEUS BANK
Piraeus Bank today leads a group of companies covering all financial activities in the Greek market (universal bank). Piraeus Bank possesses particular know-how in the areas of medium-sized and small enterprises, in agricultural banking, in consumer and mortgage credit and green banking, capital markets and investment banking, as well as leasing and factoring. These services are offered through nation-wide network of 671 branches and 1,866 ATMs, and also through its innovative electronic banking network of winbank.