THE SOUND DNA:
CORNERSTONE OF A SOUND IDENTITY.
We believe in Sound DNA-based holistic Sound Identities, as they guarantee consistency, brand recall and flexibility.
We believe that a brand must be translated acoustically before individual touchpoints can be audibly branded.
In this way, we establish a brand sound ecosystem and invest in long-term brand equity to build a powerful world of brand sound.
With our patented method to create and use a Sound DNA as the source of all sound identity elements, your brand will own a unique and holistic sound experience.
All of your audible touchpoints will effectively convey a connected, multi-sensory brand experience.
the James Bond Sound DNA
Can you recognize James Bond soundtracks with your eyes closed?
Do you recognize it with Shirley Bassey singing?
What about the Bond songs by Duran Duran and Adele?
James Bond has a strong Sound DNA.
A strong Sound DNA is the cornerstone of every great Sound Identity.
60 years and still going strong. With every new movie, the James Bond brand invests in its own assets, using its Sound DNA and adapting it to the Zeitgeist.
Brand Recall, Memorability and Flexibility are powerful properties of this well-rounded Sound DNA.

Sound DNA:
a unique piece of music ("core track") containing all musical ingredients which make the brand audible and recognizable. The Sound DNA is the cornerstone of a flexible Sound Identity. Each element of the Sound Identity contains some ingredients taken from the Sound DNA.

...to the sound elements...
Once the Sound DNA is created, elements of the Sound Identity are derived to create an immersive and recognizable customer journey.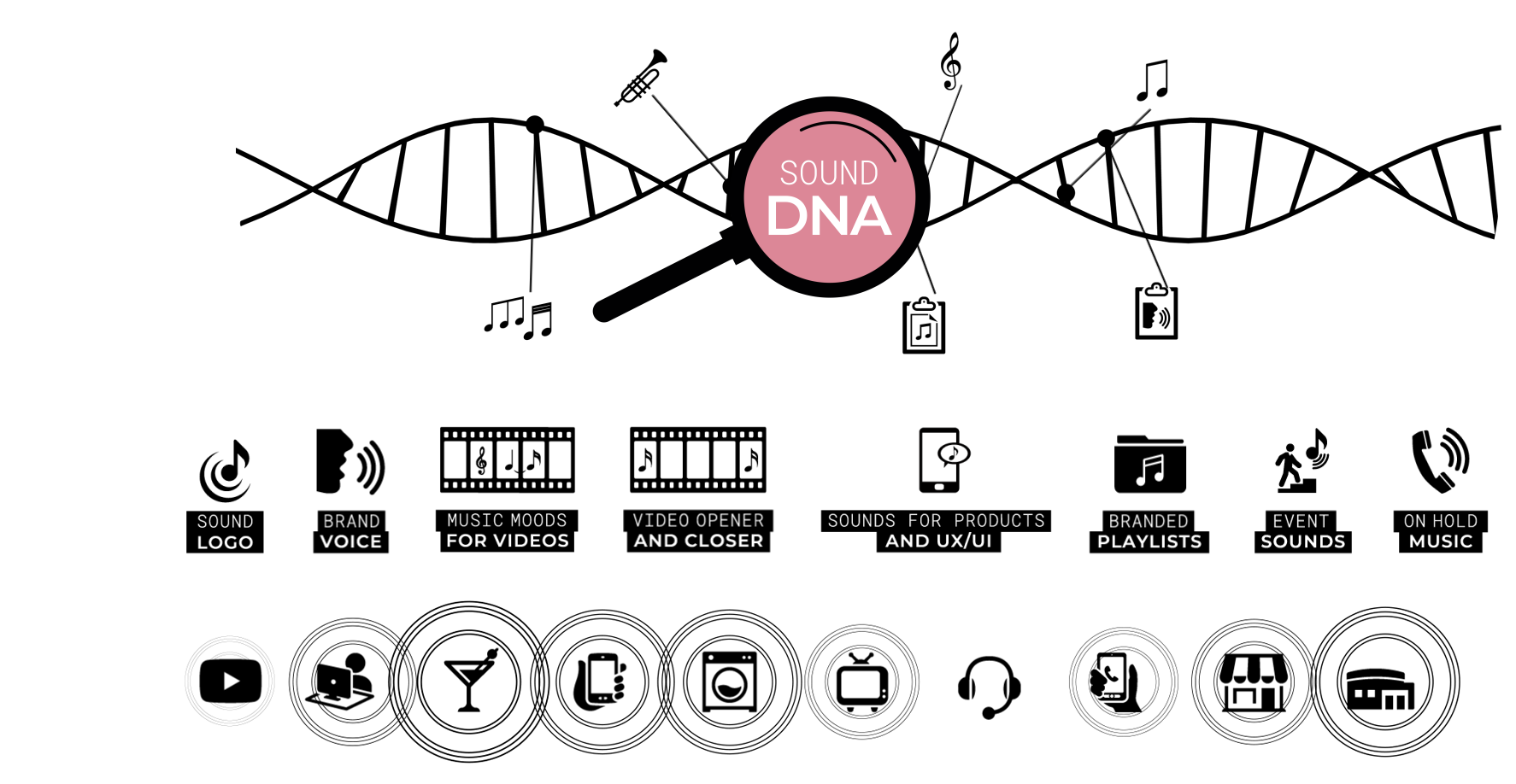 ...to all audible touchpoints of your brand.
Take a closer look at our Sound DNA-based benchmark cases:
THE SOUND BRANDING PROCESS AT AMP
Our process is a typical design process.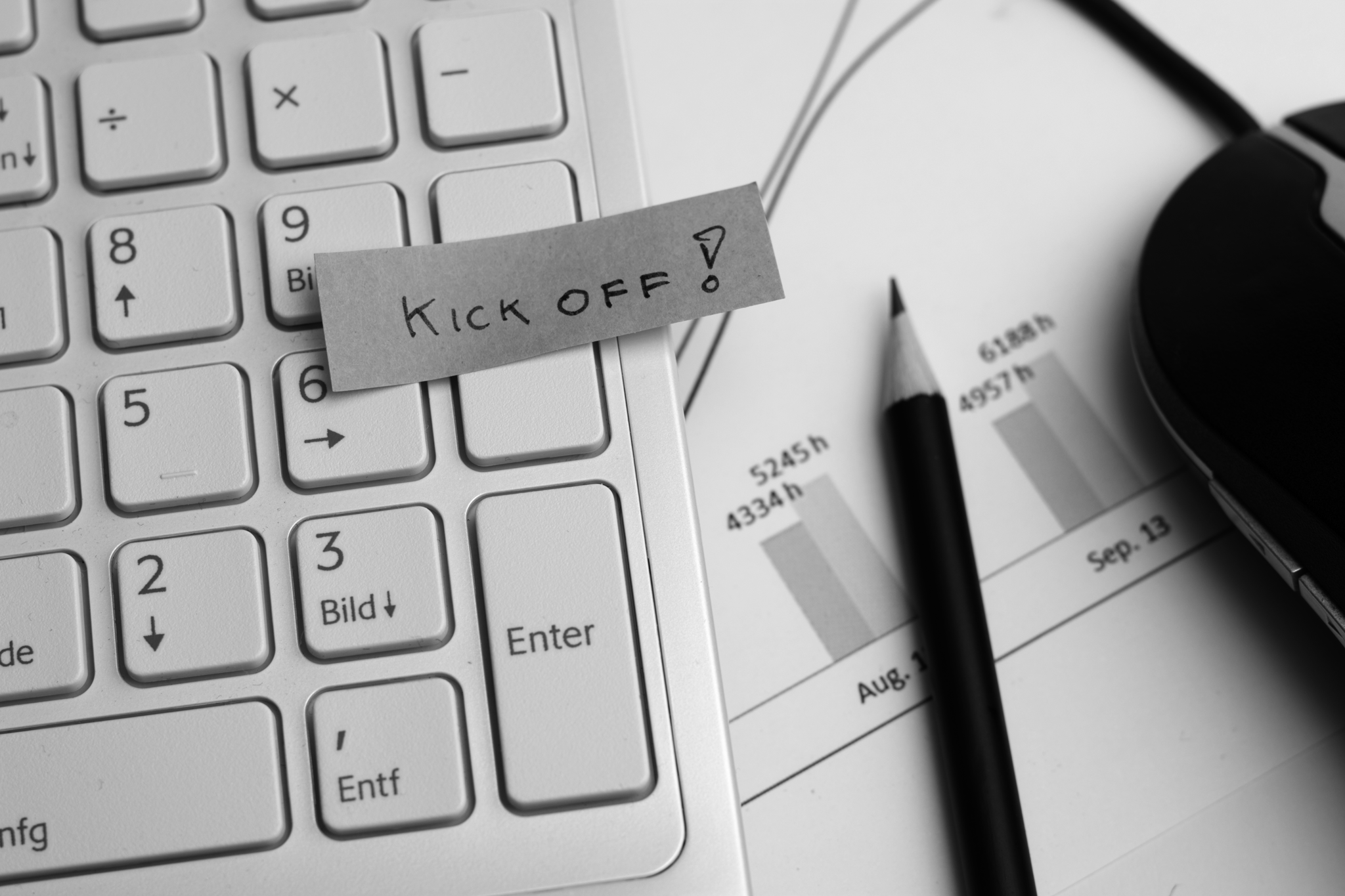 In a meeting or a call, we set-up the project team, define goals and discuss the project timeline in detail.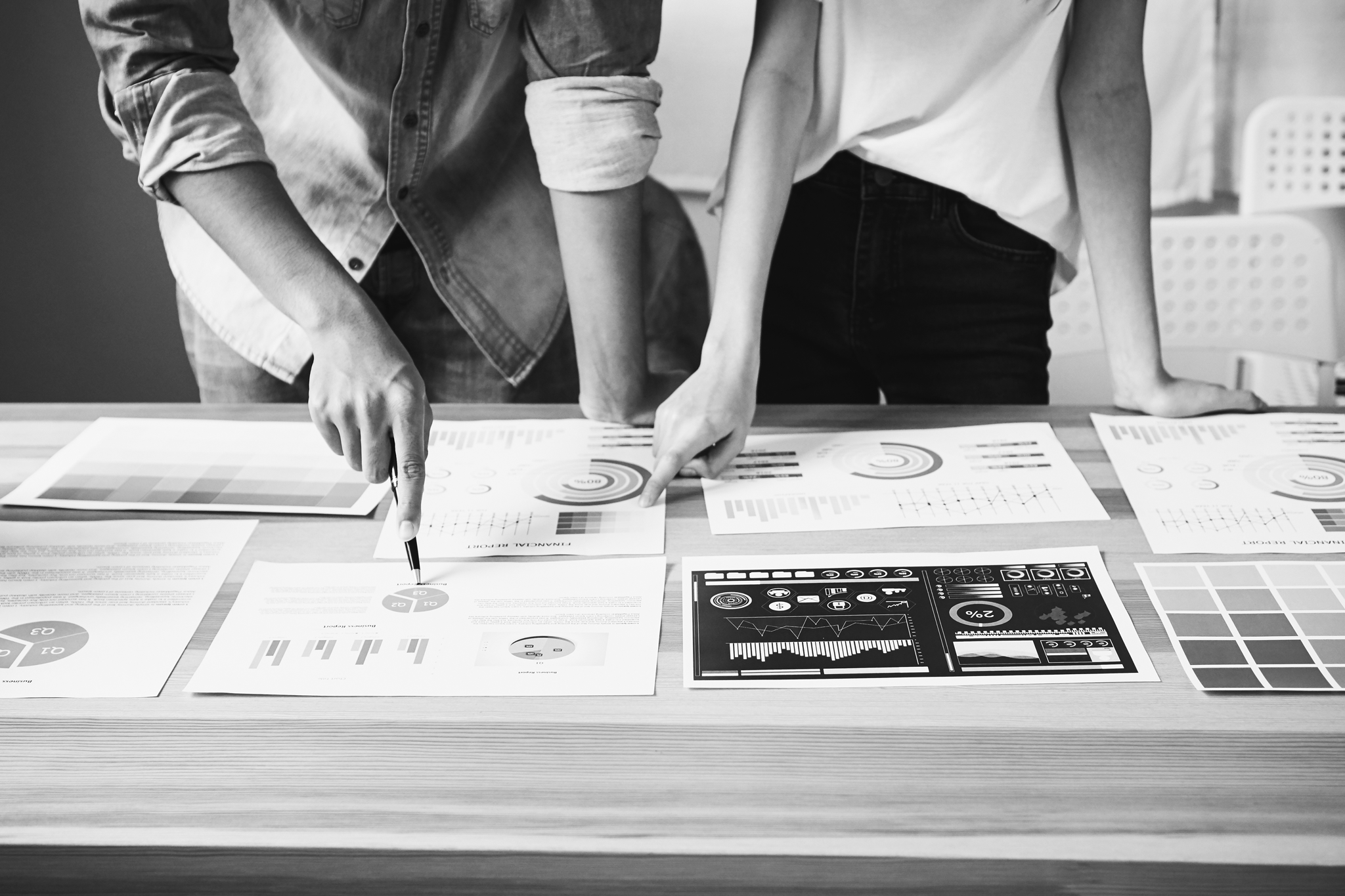 Analysis of all brand relevant material, including Guidelines, Tone of Voice and a competitor's analysis. We prepare the Sound Workshop according to this outcome.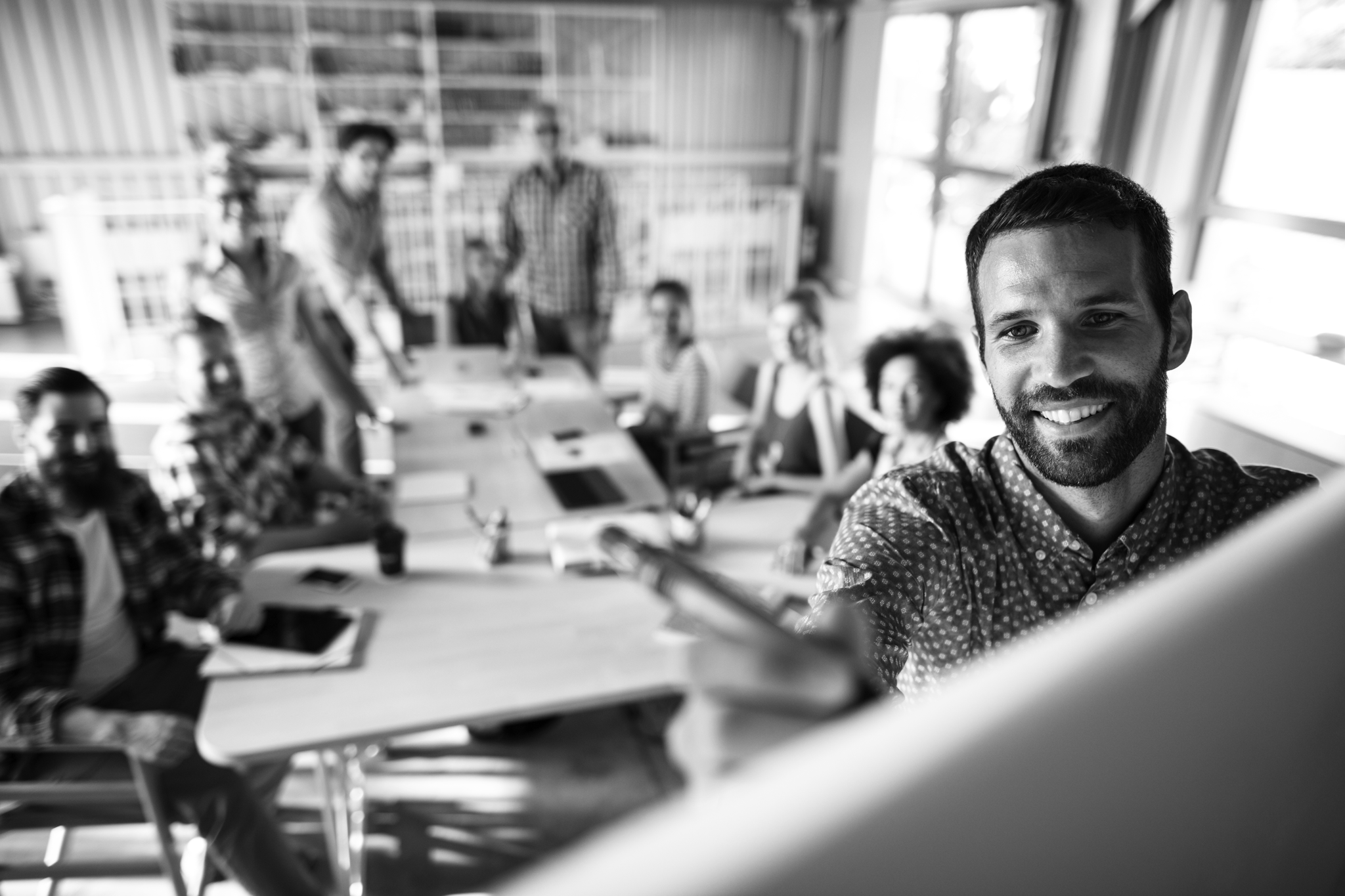 In a sound workshop we present and discuss all findings from our brand analysis. We establish a creative briefing for the Sound DNA routes using sound mood boards.
We present different creative routes for the Sound DNA. Each route contains a piece of music and additional derivate material for evaluation purposes.
5. EVALUATION AND DECISION
We make revisions to our designs based on your feedback and our discussion. Before the final decision is taken, we offer optional market research for relevant markets / targets.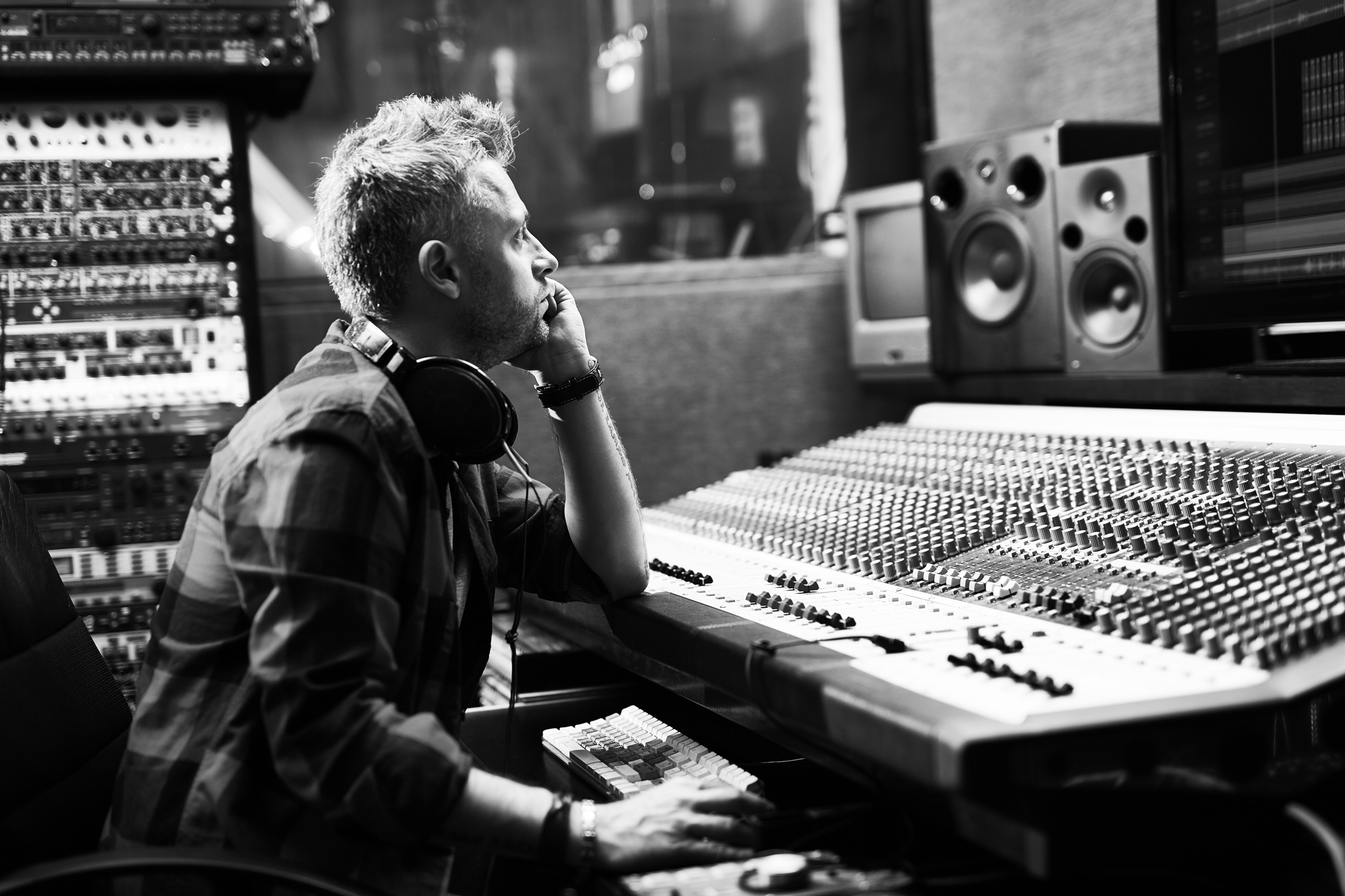 6. DEVELOPMENT OF SOUND ELEMENTS
We create all sound elements defined in the scope of work. This is an iterative step and depends on the project timeline and specific client deadlines.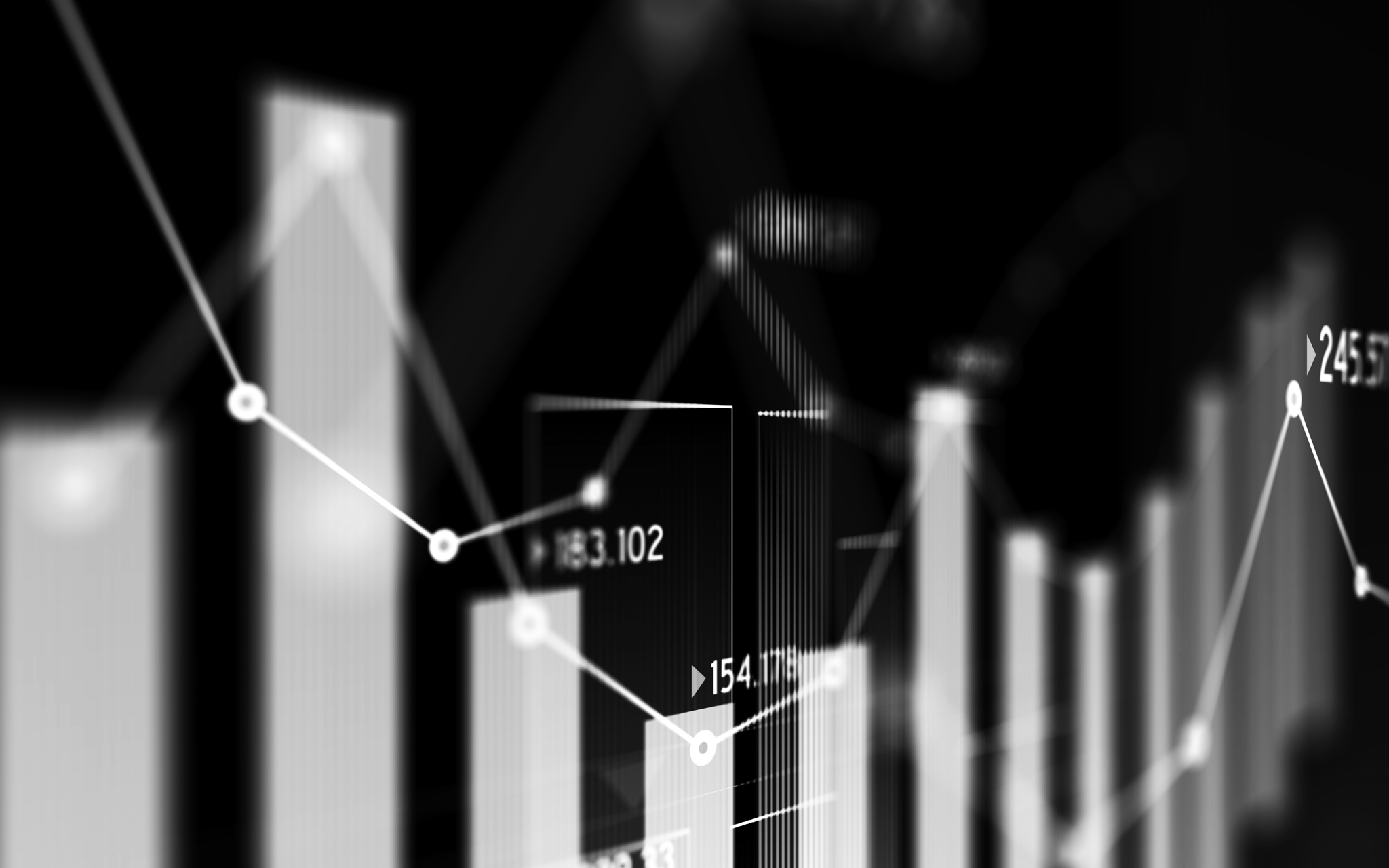 We measure and monitor implementation, offering support to improve processes, governance and the individual sound elements.
amp music profiler
speak to the right target groups. take positioning seriously.
Which human archetypes make up YOUR target group?
Conventional approaches work with the typical product-centered assumption that "all customers in the same target group are alike".
This is not true.
amp works with a different methodology because we believe that all people are different.
We know the relationship between music and human archetypes. Using data based on 15 years of market research, we analyze correspondences between your target group's value system and specific musical parameters.
Innovators respond to disruptive communication.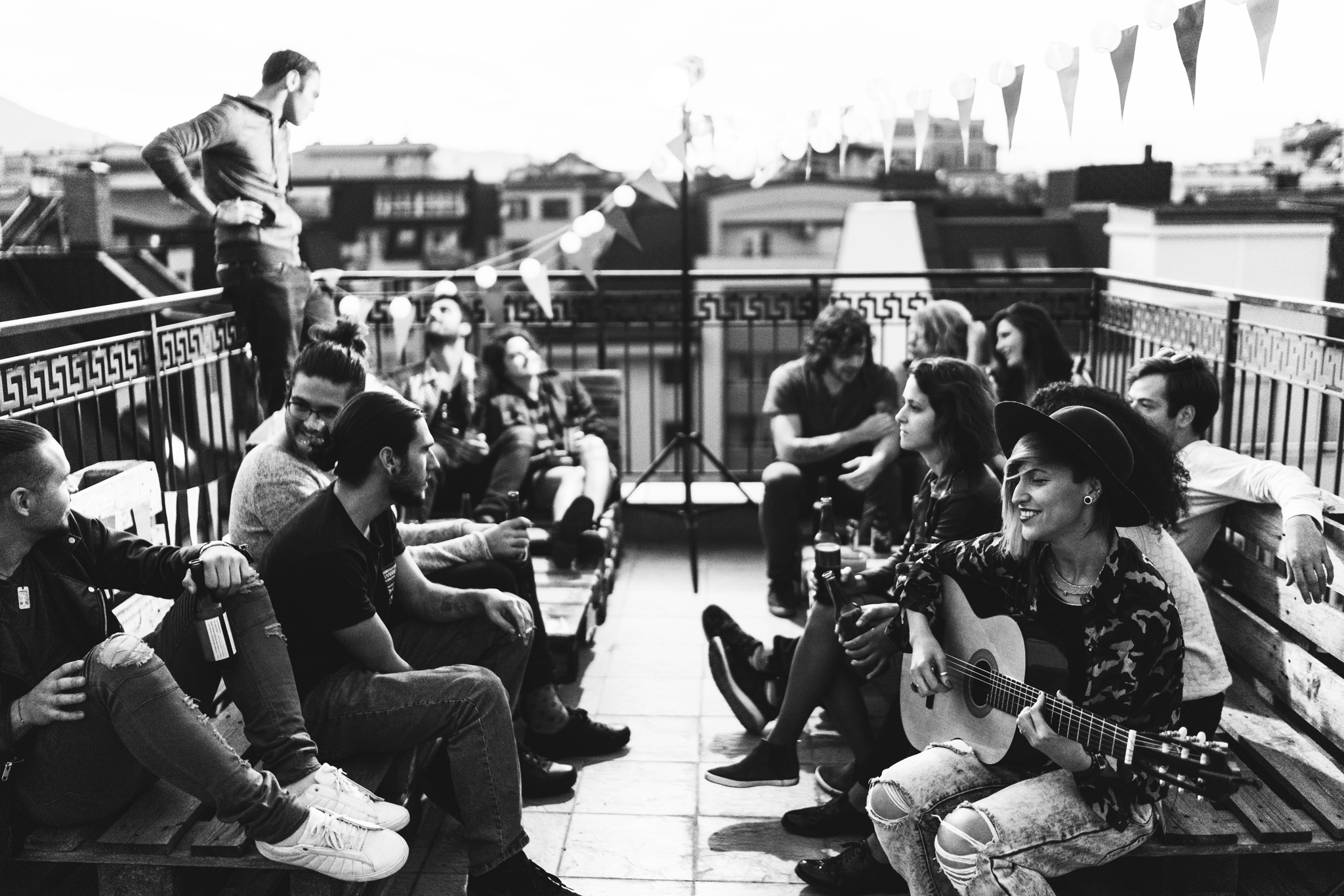 Each archetype has specific preferences for certain musical parameters.